Happy new year everyone! Thank God we've made it into another year. Now that we're hear why not start the year off right; with some great music. Grab a seat and lets see what I've got for you this month. Sidebar: I'm going to try and make an effort to shed a light on more upcoming talent this year in my selections rather than just new songs from already established artists.
dvsn – Too Deep
When I first heard this track I was blown away; the bassline, the beat and the vocals. How can humanity reach this level of perfection??? *insert KANYE HOW SWAY GIF!!!*
Ray Blk – 50/50
Spinning The Cardigan's 1996 Lovefool on its head, Ray Blk uses the melody as the basis for 50/50. The track talks about being in the friendzone and wanting to make things official; 'Oh boy, you do my head in. You got me stressin', feeling like I'm just your bredrin'. The song is smooth, soothing and sultry, and takes inspiration from 90s R&B as well as 2010s Hip Hop. It wouldn't sound out of place on an album by Bryson Tiller either.
Mabel – My Boy, My Town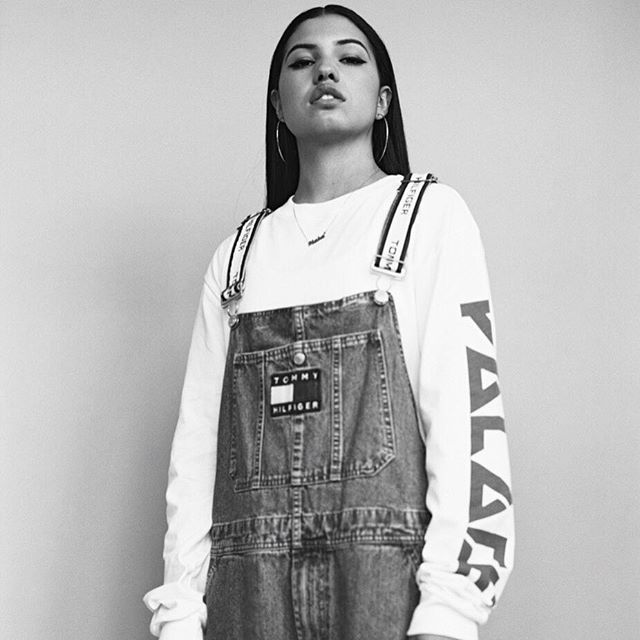 Sounding like a young Jessie Ware (sorry to compare 🙄) Mabel, 19, pleads her love interest to spend more time with her. The smooth number also gives me Sade vibes and is an excellent, refreshing effort from the young British talent.
Erykah Badu – Phone Down
Gliding over the trance-inducing beat, Erykah lists all the ways she can make you put your 'Phone Down' and not want to pick it up, if you know. What. I'm. Saying. And. That. Is. All.
Gallant – Talking in Your Sleep
I am almost 100% certain that Ginuwine's Differences inspired this song's melody. And I am prepared to fight anyone who disagrees. The song takes, once again, from the golden 90s era of R&B and adds a drop of future-juice to create this beautiful synthy masterpiece. Gallant has a bright career ahead of him, and so do all of these artists.
*UPDATE*
I just had to include this track after it was released today! Brandy is back with Beggin' and Pleadin'!